Rowing in Motion App 3.4.0 – featuring workout programs
Posted on:
September 4, 2015
/
With this release, we're shipping a long awaited feature: create and row custom workout programs with the App. But we've worked on many other parts of RiM as well.
Improvements to the Apps
Creating or Editing a Workout Program
This is the first release of this new feature and we are eagerly awaiting your feedback on it. While we're trying to validate whether the programs have everything in them that you'll need, we are working on the second part of this feature which is making the workout results instantly reviewable in the App as well in Analytics.
Rowing a Workout Program
Since you'll now may want to setup a workout program right before you get out on the water, we've made  a small change to the "start a rowing session" flow.
In any case, here's the full changelist for the Apps below.
Material Design
The Android App has received a touch-up to use the new Material Design standards and looks arguably more sexy than ever.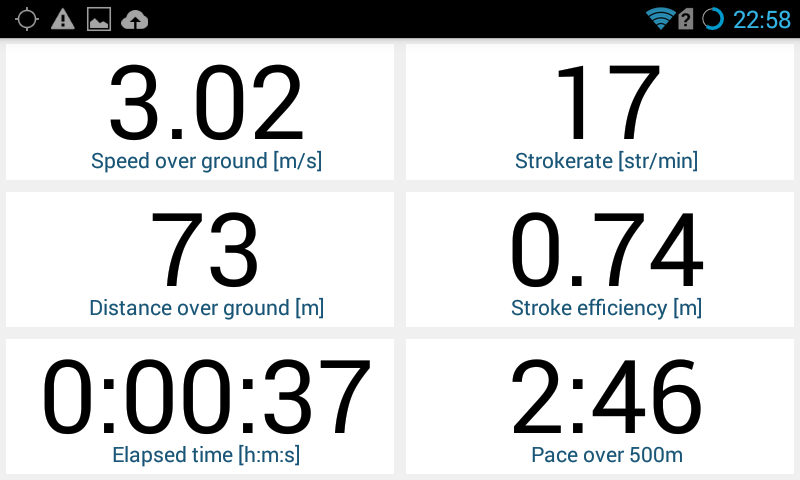 Changelist
Workout Programs: Create, Edit and row your own workout programs using Time, Distance and Rest intervals. We will add workout review and statistics in the next update!
added a new Demo mode that replays a pre-recorded rowing session to give you an impression how the App works before you have a chance to try it on the water yourself
removed manual recording: all sessions are now recorded automatically, never forget to record an important session again!
Android: Check GPS is enabled before starting a session
Android: New Material Design
Android (RiM For Teams): Fixed a bug that caused email activation to fail
iOS: The "uploaded sessions" view did accidentally showed a session with its upload date instead of the recording date
iOS: Improved performance for text rendering
iOS: Fixed "swipe-to-delete" in the logfiles manager
iOS: enable music players to continue playing in the background alongside the App
Improvements to Analytics
We are constantly looking for ways to improve Rowing in Motion. If you have an idea or just want to see what other rowers have suggested we should implement, have a look through our feedback forum and vote for the features you like.