Track your Team's Training Intensity
Posted on:
August 31, 2015
/
Just a quick heads up to introduce a new feature in RiM For Teams. We've had the capability to add Athletes to a team and to add them to the crew for recorded rowing sessions for quite a while now in Analytics. With a recent update we do now also enable coaches to view the workout log and training intensity for the athletes on their team. We have added two new views, very similar to the Workout Intensity Diagrams for individual users.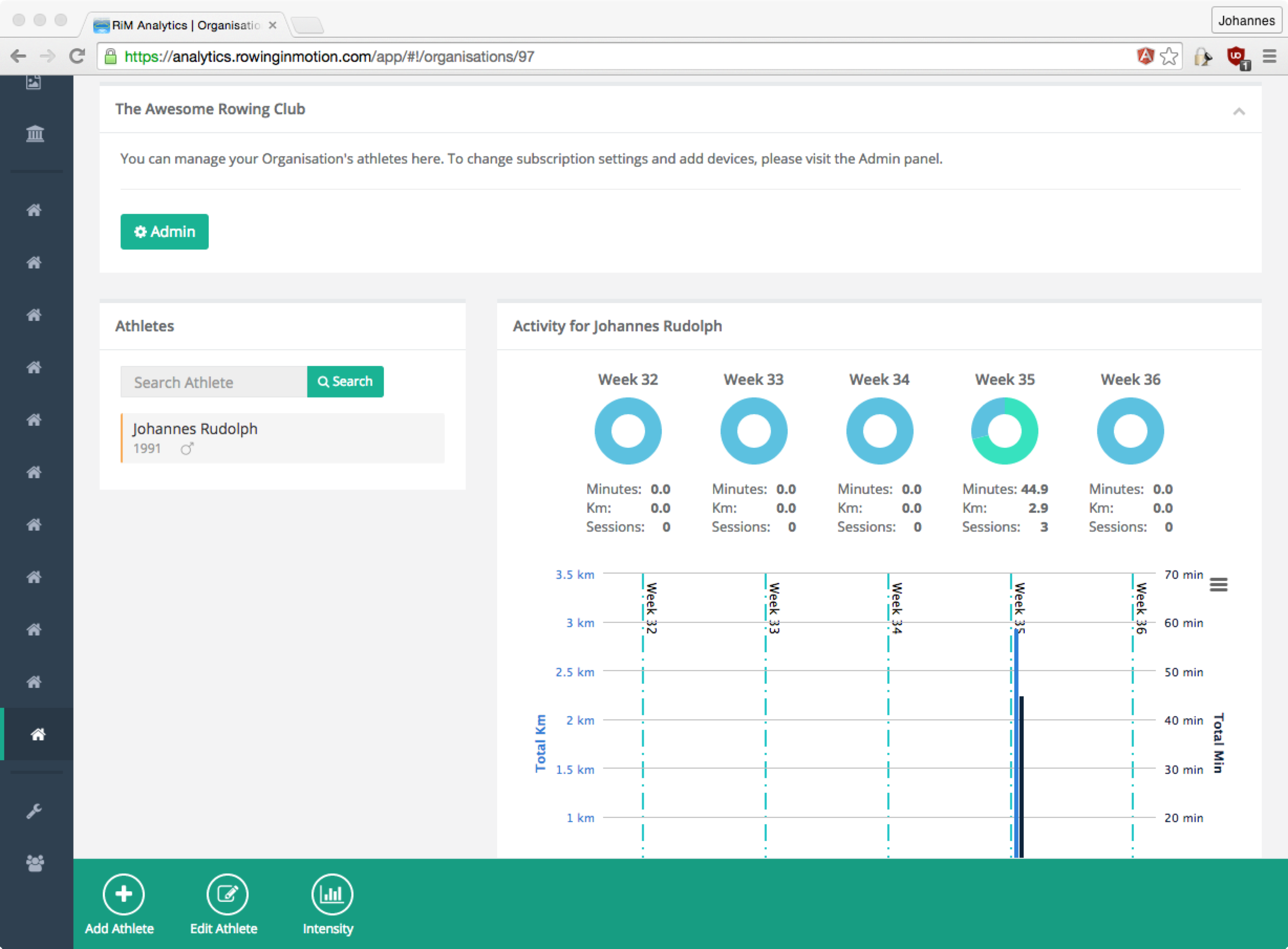 From your Team's detail page, you can now select an Athlete from the list to review the past 5 week's training volume and intensity. Clicking on the Intensity button in the toolbar takes you to the detailed workout report for that athlete.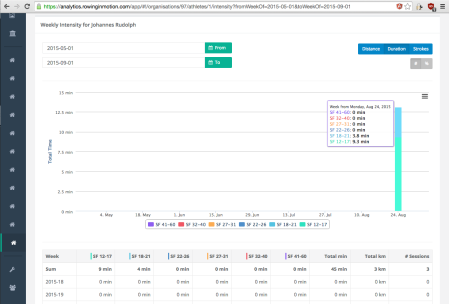 On that workout report you can analyse a full season wort of training data, very useful for controlling training periodisation and getting a grip on actual vs. planned training volume.
Based on the feedback we received from coaches this is a very valuable feature and has already saved them countless of hours tracking training volume user pen and paper.  If you're a coach using Rowing in Motion with your team, we're always curious to learn how we can make your training even better so please get in touch if you have any questions or requests!