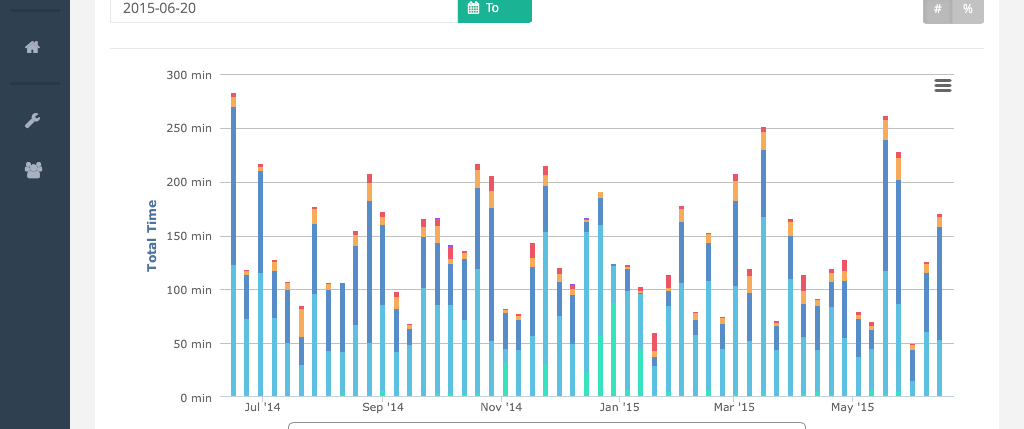 Analyze your Rowing Workout Log
Posted on:
June 19, 2015
/
We recently added Workout Intensity Diagrams to Analytics, that summarize your rowing sessions based on the time and distance the crew worked in different intensity zones. With all the data already in place, the next logical step was to add some features that would allow you to use Analytics as a workout diary or workout log for your rowing sessions.
Today we are introducing the new Intensity report screen. The Intensity report aggregates workouts on a weekly basis and shows you minutes, kilometers, sessions as totals as well as grouped by intensity zone.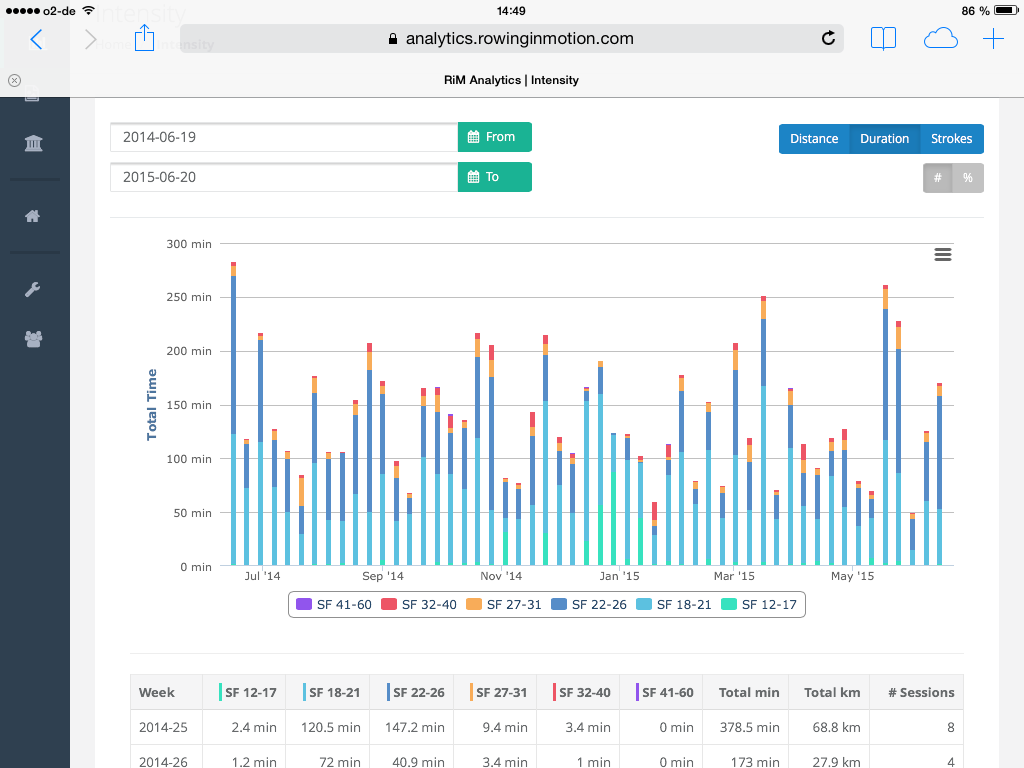 Not only does this serve as a motivating summary of your accomplishments, bit this type of analysis is also very useful to control whether your actual training intensity is in accordance with your training plan.
You can change the chart display from absolute numbers to percentages with the toggle button on the top right corner.
This will show you the relative proportion of the different intensity zones in your training. This type of analysis is particularly suited to check whether your taining periodization throughout the season is going to plan.
Below the chart, you can find a table contaning all the relevant data from the chart.
We hope you like this recent addition and would love to hear your feedback. We will soon at this feature to organisations so that they can analyze the training stats for all their athletes.
2 comments