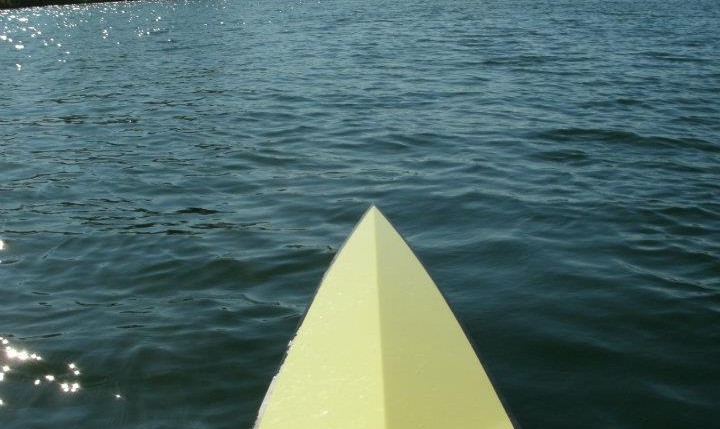 RowMotion for Handicap Rowing
Posted on:
May 16, 2012
/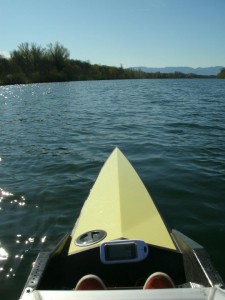 Handicapped Athletes can benefit a lot from using RowMotion in their training. Johannes Schmidt, who sent us the picture above, is already using RowMotion successfully in training. The University of Hamburg has recently published a study on using sonification based feedback systems for handicap rowing. We will present a short list of features we have already implemented or plan to implement in RowMotion. If you have any questions or another great idea how we could help disabled athletes with RowMotion,  just drop us a line and let us know. We are always happy to work on innovations in this area.
Arms and Shoulder Rowing
Athletes participating in Arms and Shoulder rowing have a fixed seat and may only use arms and shoulders while the trunk is strapped. The boat acceleration in this discipline is quite similar in structure to that encountered with the standard rowing technique that also employs the legs, but we observe much less absolute force. With the leg muscles being very strong, this is not a surprising result. Because no sliding seat is in use, traditional strokerate measurement using a sliding seat magnet does not work here. RowMotion analyzes boat acceleration to derive strokerate, so we can adapt our stroke-detection algorithm for Arms and Shoulder Rowers. You can enable the Arms and Shoulder mode for stroke detection from the settings.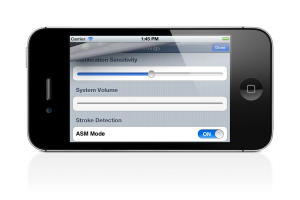 Rowing with visual impairment
Rowers with visual impairment usually have to rely on a the cox or their coach to give them feedback about strokerate and speed information. Other measurements such as boat acceleration that are typically presented visually in a graph are inaccessible to these athletes. RowMotion features an innovative sonification feedback mechanism that allows transforming a measurement parameter into a sound. The generated sound is basically a steady tone that is then modulated by the current measurement value. Since the human aural sense has very high temporal resolution and recognition is dramatically faster than for our visual sense, sonification is a very powerful feedback mechanism.
On top of that, we RowMotion could read out certain parameters using a voice engine. If you want to get a feel for how that works in practice, you can check out our  Speaking Strokewatch App. Speaking Strokewatch is just that – a simple manual strokewatch that will read out the strokerate you have measured. With RowMotion of course, you would not have to measure the strokerate manually but would get it measured automatically from the built in accelerometer. It should be possible to seriously enhance the range of feedback mechanisms available to visually impaired athletes using sonification when other important feedback mechanisms such as video analysis are impossible.
1 comment