RowMotion Complete Systems
You can easily use RowMotion with the iOS devices you already own and get all accessories you may need at online stores to build yourself a cost-effective performance measurement tool based on our software. If you'd rather not shop around for accessories or simply want an all-inclusive package with devices, accessories and the software, we do now offer RowMotion as a complete system in a nice and solid hardcase.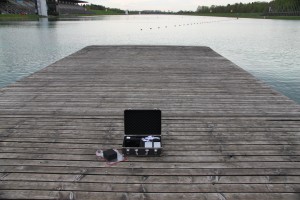 With a complete system, you get all the hardware required for using live coaching, sonification and video analysis, and also some waterproof cases and mounting material. We put all that into a professional hardcase, so the valuable hardware can be transported safely.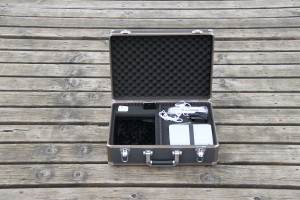 Specifically, a complete system includes:
[box]
an iPad 3 Wifi+4G, preconfigured with RowMotion and RowMotion Coach
an iPhone 3G or better, preconfigured with RowMotion
a WiFi Router + 12V car adapter, and another adapter  so you can use it at any 12V battery
iPad HDMI Video Adapter + Cabling
two waterproof iPhone cases
a waterproof iPad case
[/box]
We have already deployed three protoypes of a complete RowMotion System and have received very positive feedback. If you are interested in purchasing a complete system, please do not hesitate to contact us.