Rowing in Motion App 1.3.3
Posted on:
June 13, 2014
/
Version 1.3.3 has just been pushed to Google Play and the iOS App Store. As always, it's immediately available on Google Play and will be available on the App Store in a couple of days when it has been reviewed by Apple.
This update makes it easier for first time user of the application to take correct measurements. Automatic detection of a bad initial sensor calibration will guide you trough recalibrating the device when necessary.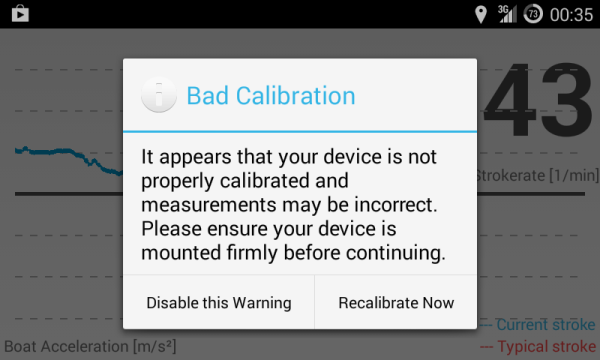 Other improvements: 
* Improved upload speed to Analytics for large logfiles 
* Improved acceleration graph scaling when a typical stroke is displayed