Rowing in Motion for Android – Now Feature Complete
Posted on:
November 4, 2013
/
The latest version of Rowing in Motion (available to beta testers today) integrates the typical stroke features similar to those implemented in the iOS version of the App. A typical stroke is calculated from blocks of 5 consecutive strokes and allows rowers to compare their current stroke against this average derived from previous strokes. The App will display two graphs for a typical stroke, the typical acceleration (red) and an approximation of speed as it is changing over the stroke cycle (green).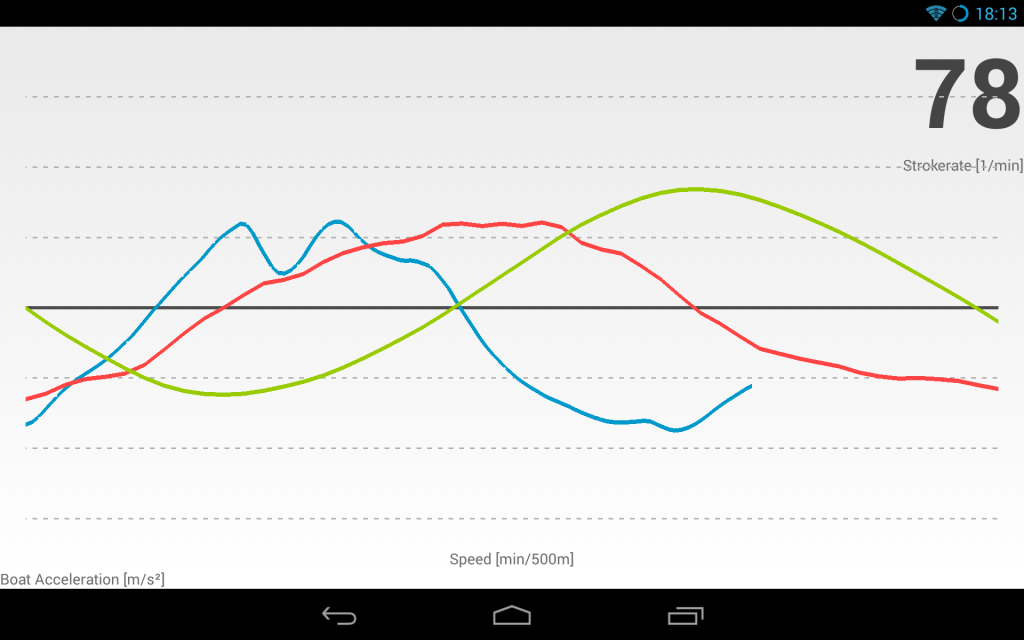 We consider this version feature complete and are now working on a few last changes before we will publish the App to Google Play. Be sure to subscribe to our Facebook Page or our email newsletter to be informed when the App will be available.