Rowing in Motion 4.2 – with Screen Lock and Fixes
Posted on:
February 19, 2016
/
Today we are releasing version 4.2 of the Rowing in Motion for Teams and Solo App. As usual, the update is available immediately for Android Users and will be available for iOS users after Apple has completed their mandatory review procedure.
Improvements to the Apps
Here's the summary of changes:
Add a screen lock so that water drops on the display won't press random buttons. You can enable it from the toolbar.
Solo: Increase Stroke limit in lite mode to 100 strokes (boat) and 50 strokes (coach)

Improve accuracy of initial calibration. The app will also warn if no accurate calibration can be established

Coach: change speed metric in video overlay to pace/500m. Made some minor design improvements (smaller fonts) as well.

Remove automatic change to cox-mode when rowing in the wrong direction is detected. The App will now only show a warning and you can enable or disable cox mode from the settings.

Fix a potential crash of the App when deleting a session.

Fix a bug on iPhone 6+ that made it impossible to dismiss the sonification menu once openedLet me give you a quick rundown of the highlights in this release.
Let me quickly go through some of the highlights.
Screen Lock
The iconic V-splash at the catch indicates good rowing technique – too bad if all those pesky water drops splashing off your balde activate your smartphone's screen and touch random buttons. To make your life easier, we have added a screen lock feature to the App. You can press the lock button in the toolbar to lock the screen.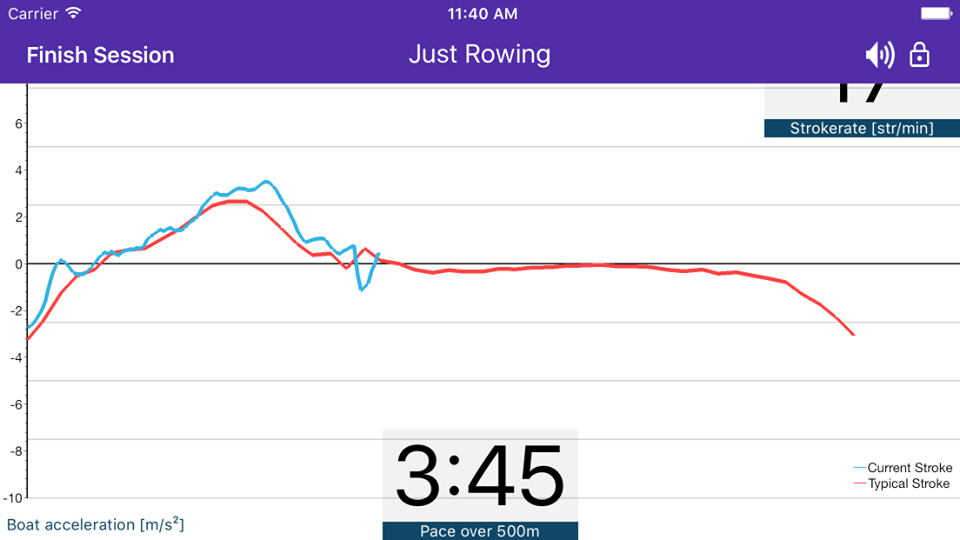 Once locked, a "slide to unlock" slider appears at the bottom of the screen. It will fade to an almost transparent color after a few seconds so that it doesn't interfere with the display.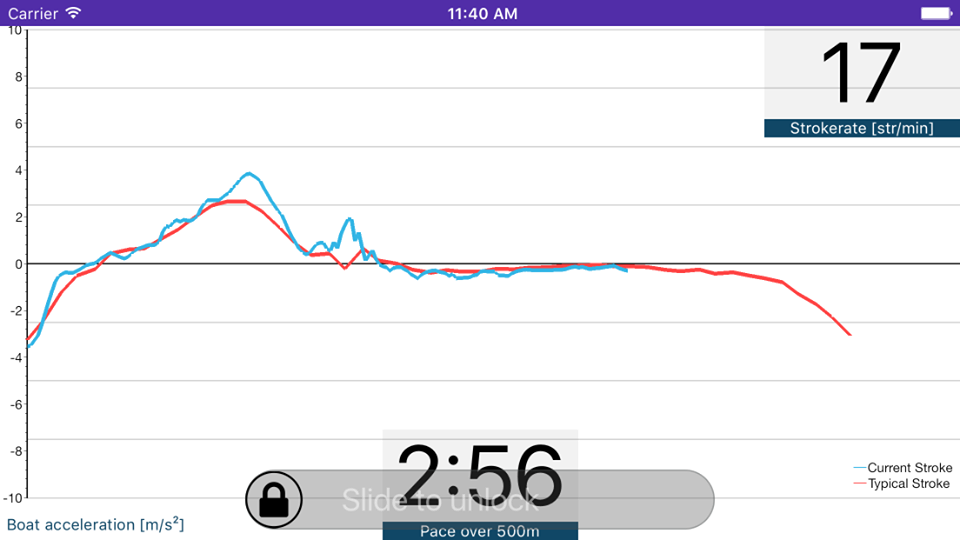 Unlocking the screen is simple, simply swipe your finger across the slider. Water-drops are very unlikely to activate the slider in this way and our tests with it were very sucessfull.
As always, we'd love to hear your feedback on these changes.