Rowing in Motion 2.1.1 released
Posted on:
April 6, 2013
/
Version 2.1 of the Rowing in Motion Boat App and Boat App Lites is available on the AppStore now and has the following improvements:
Boat App:
Fixed the missing page indicator that showed you what page you're currently on and moved it to the top for less interference with screen contents
Added a first-time introduction guide that will walk new users through the App
Added a new in-app guide that gives you short info about the features of the App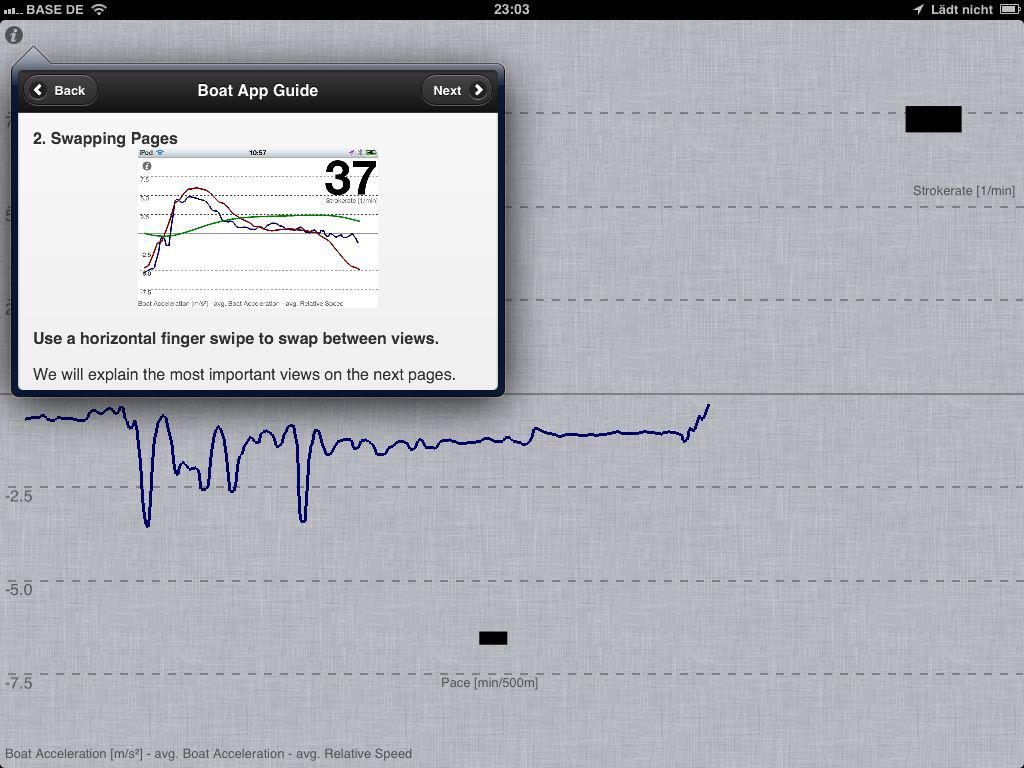 Guide Links
The guides are also available at docs.rowinginmotion.com. (Note: the guide for the Coach App is a work in progress)
We are planning to add a similar guide to the coach app soon and also add more details to the boat app guide. If you have any feedback on them, let us know via the comments. We hope the guides as well as the improved first time experience help people get more value from using Rowing in Motion.