Mounting Tips and Tricks
The Rowing in Motion App requires the device to be attached tightly to the boat, so that it can properly measure the boat's acceleration. The device can be mounted with a vertical tilt at an arbitrary angle between 0 and 90° for best readability. However, it is important to align the device orthogonal to the boats' movement direction (do not tilt the device sideways). After starting the app, it is important the device remains in that same position because the initial position is used during automatic calibration. If you find that the App captures too many vibrations, you should try mounting it in a different location or mounting it on some kind of padding to dampen any vibrations.
Mounting
We're happy to offer our new Rowing in Motion Smartphone Mount which makes attaching your smartphone to the boat easy and reliable. It's a 2-in-1 mounting kit for wing riggers or the deck.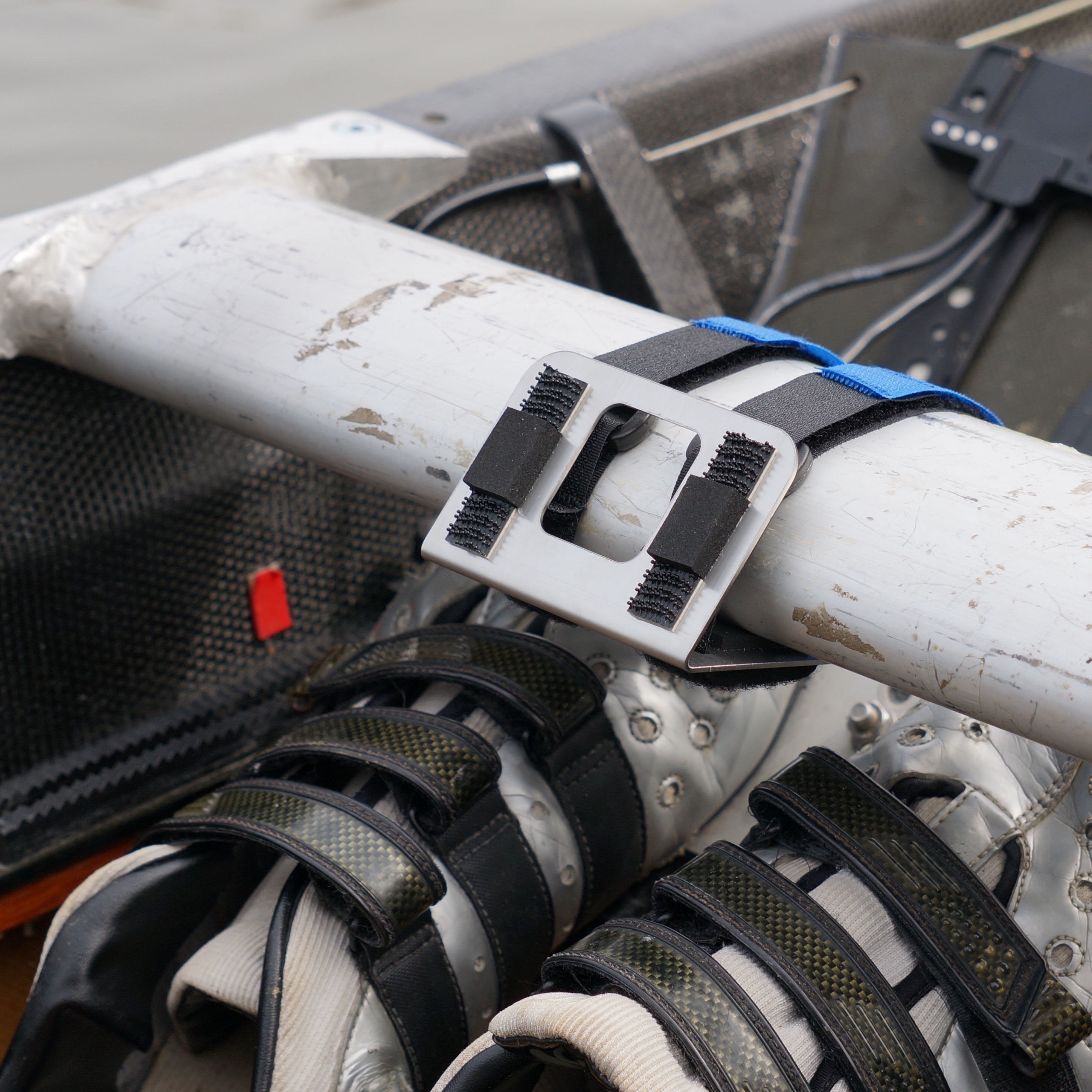 The mount is easily portable between boats and seats using either the two included velcro straps (wing rigger mount) or the included 3M Dual Lock synthetic velcro (deck mount). You can get the smartphone mount and additional Dual Lock pads from our online shop.
When used together with a waterproof smartphone and a thin silicon case, it's the perfect solution for mounting your smartphone to the boat.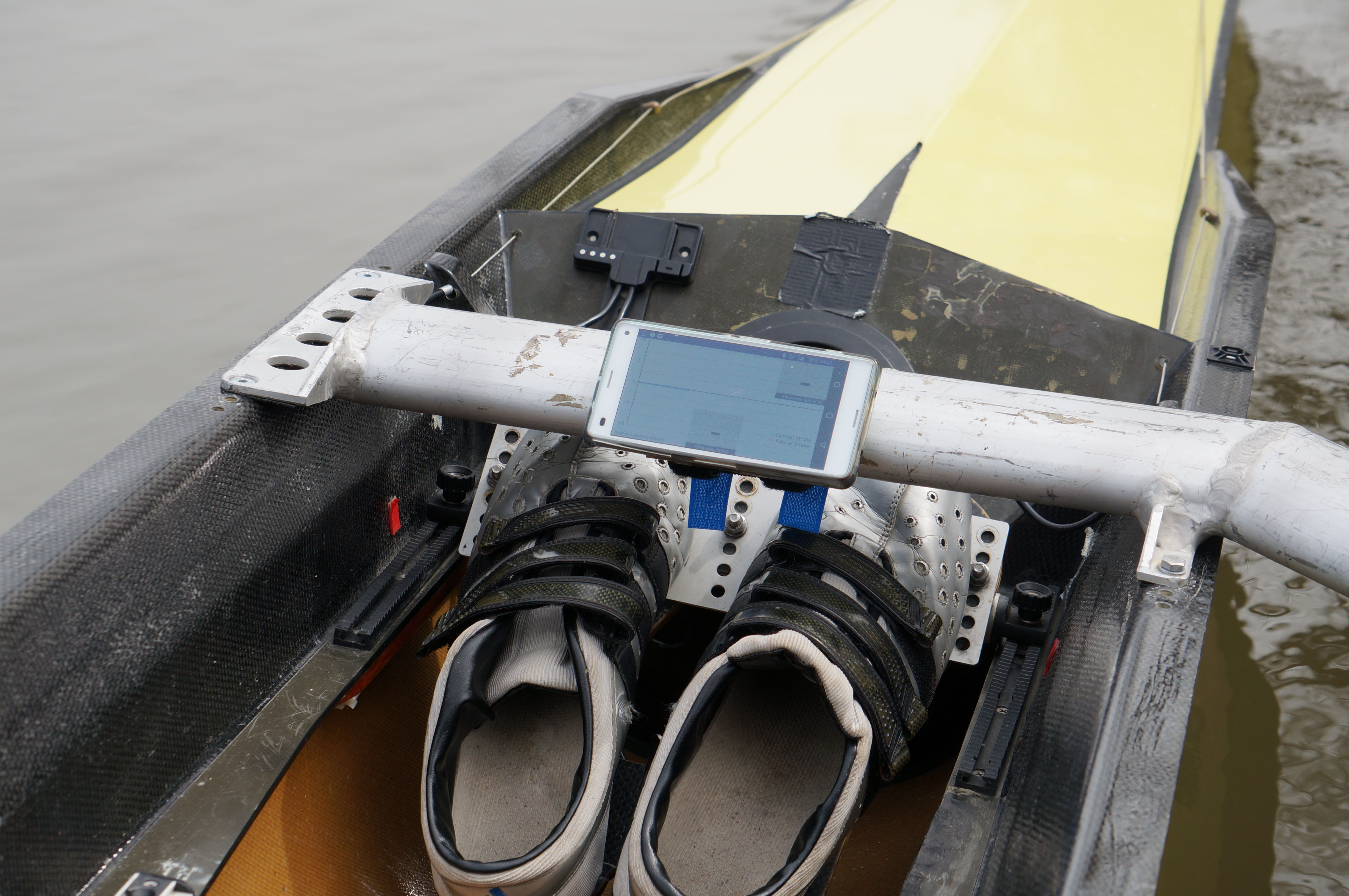 Waterproof Smartphones
There's a range of waterproof Android Smartphones available. Some high end smarpthone series like the Samsung Galaxy S5, or the Sony Z2 now come in waterproof versions. Here at Rowing in Motion we are currently using the Samsung Galaxy Xcover 2 or its successor the Xcover 3, which is a mid range smartphone at a very attractive price and are very happy with it.
There are many other choices as well (this list is of course not exhaustive with new models coming out regularly):
Sony Xperia Z2, Z3 and Z4
Sony Xperia M4 Aqua
Samsung Galaxy S4, S5, S5 Active and Sport, S6 Active and Sport, S7
Samsung Xcover 2 and Xcover 3
HTC Desire Eye
Kyocera Brigadier, Hydro Life, Hydro Elite, Hydro Vibe
CAT S50
Huawei Honor 3
Aspera R3D (really sturdy, AUS only)
Waterproof Cases
When you don't want to use a phone that's already waterproof, you can make yours waterproof by putting it in a suitable case. We recommend hardcases because they allow easier mounting. Here's a list of cases that we use ourselves or we know other customers are using. Please be aware that you use these cases at your own risk, we accept no liability for any damage you may do to your devices while rowing or keeling over. Most of these cases come in a variety of different form factors for various smartphones.
Lifeproof Cases
Lifeproof Cases are arguably one of the best cases available on the market, but also very expensive. They are also available for iPad Air as well as for the iPad Mini and the for the Samsung S5 (though Samsung claims the S5 is waterproof even without a case).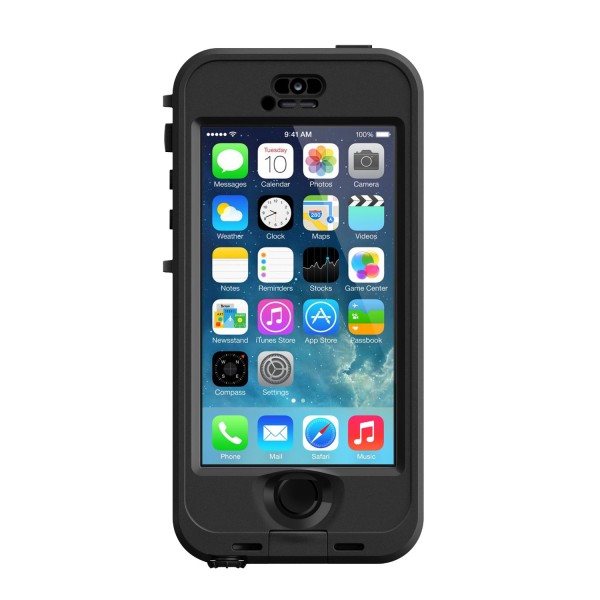 Seidio Obex
A recent addition, suggested by one of our users, are the Seidio Obex cases. They appear to be very similar to Lifeproof cases.
iDry/Somikon/Aquapac
These cases sell under a variety of brands: iDry / Somikon / Aquapac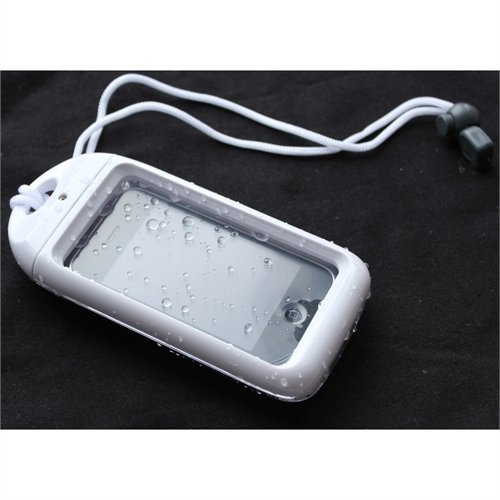 Really solid cases and not expensive. The cases usually come bundled with a cord so you can tie the case to your boat. In the unlikely event that the case will loosen from the mounting after keel over, you can rest assured your iPhone won't sink. You may need to put some foam-padding or cardboard in the back of the case (spread it equally) to ensure the device is tightly pressed against the silicon covering the screen.
iPega Cases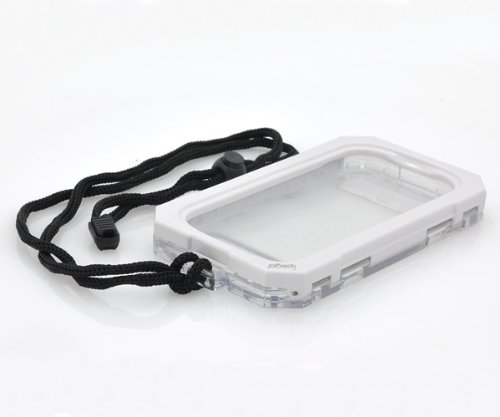 Another hardcase used by  a lot of customers is the iPega case. Doesn't seem to need padding and some amazon reviews say its only good to protect against splashwater, not for diving… Sometimes sold under a no-name brand too (e.g. this one). They are also available for the iPad mini.
Other Cases
If you have found a case that works well for you and we don't have it on the list above, please let us know in the comments below and we'll add it. Thanks!
2 comments