GPX Export for Rowing Sessions in Analytics
If you're keeping a training diary in a third party application, we just added a cool new feature for you to allow you to export your rowing sessions to a fitness tracker applications. When you go to the details of a rowing session, you will now find a button that allows you to download a GPX file of your rowing session. This GPX file contains a bit of summary information and metadata as well speed and position data of your  rowing session. There is a variety of third party applications that support uploading GPX files to help you maintain a training diary, such as Sportlyzer, Strava and many others.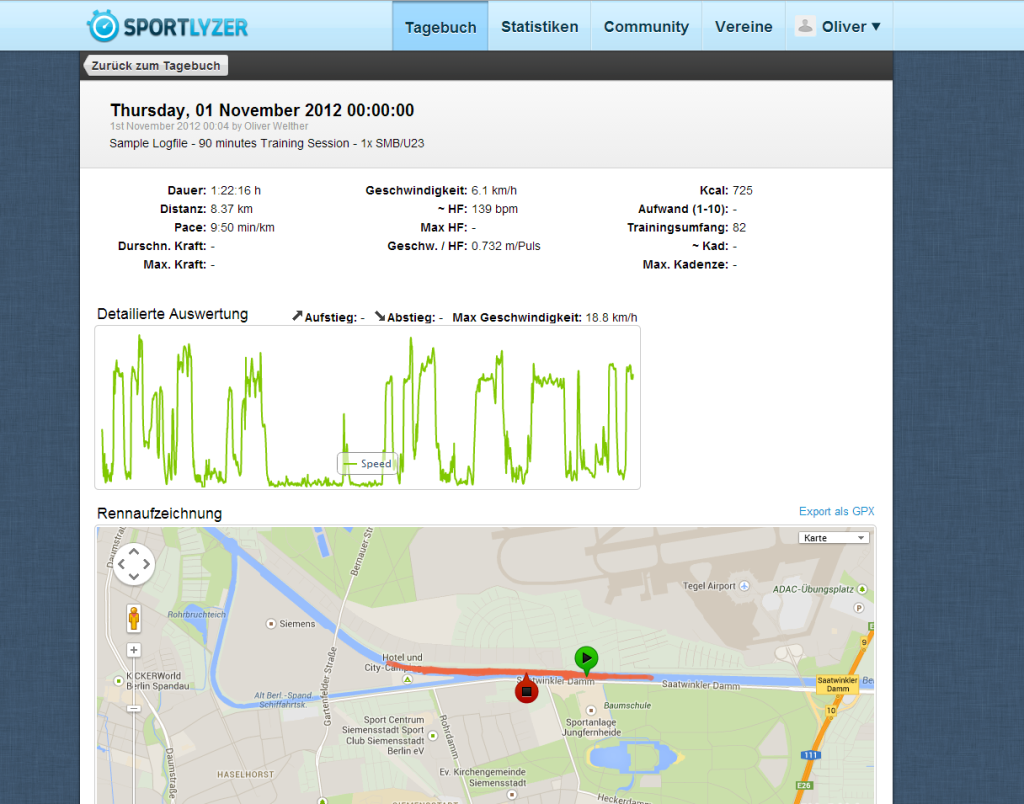 This feature is not intended to replace the functionality we have in Analytics (as well as some great new things that we will add in the near future) to analyze logfiles but is rather meant as an easy way to keep training statistics up to date that you track in an external app anyway. We do believe that you should be able to work with the data collected with our apps as freely as possible, and that's why we have added this option on top of our existing raw data export that allows you to get all recorded measurement values of a rowing session out of analytics in CSV format.
If you have any questions or ideas for this feature, please let us know.
1 comment